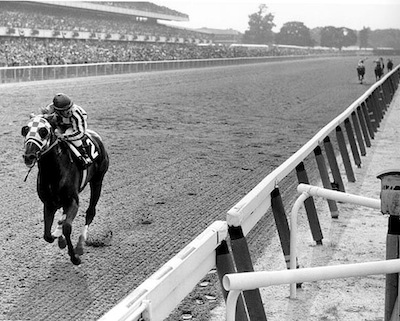 Before the great recession, the Oracle of Omaha made a $1 million charity wager that an unassuming Vanguard S&P 500 index fund would outperform a portfolio of handpicked hedge funds over a ten-year timeframe. Six years in, who's leading and who's leaking oil?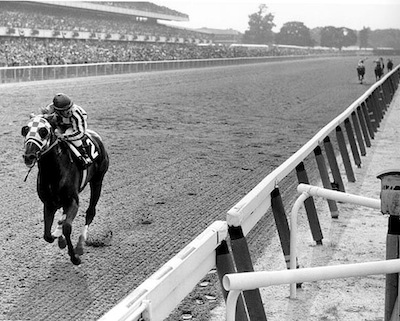 Without knowing it, Warren Buffett and the leaders of hedge firm Protégé Partners picked a great time to make this bet. Since 2008 we've experienced a little bit of everything – a gruesome recession, the financial system teetering on the brink, drastic government bailouts, big fears about Europe, and a slow but steady recovery. So who's fared better through all the thick and thin?
So far, Mr. Buffett's S&P 500 pick has a big lead. For the six-year period, the index fund is up 43.8 percent while the unnamed funds that Protégé picked are up 12.5 percent. In 2013 alone, the Vanguard fund beat the hedgies 32 percent to 11.
A familiar pattern
We've said it before: we're not surprised by how this bet is shaping up. With a big advantage on management expenses and no temptation to chase hot stocks or time the market based on predictions, the index fund has prospered by staying invested and holding tight. The hedge funds, with far more choices and tools at their disposal have apparently guessed wrong about what the markets would do.
What now?
Those choices explain the 31 percentage point deficit Protégé needs to make up just to get even in the bet.  31% difference!  That gap would easily get you fired in the money management business.  And it would leave a big hole in your portfolio if you owned the Protégé hedge funds.  The pressure is now on Protégé to turn in truly extraordinary performance in the remaining four years just to catch up.  That sounds like a recipe for a lot more risk for Protégé.
As we described last week, index funds seem like they would deliver just average performance, but they have consistently outperformed the majority of actively managed funds for decades.
Stay tuned for another update in early 2015. We're expecting more of the same.
Our prior year posts: Year 5.  Year 4.  Year 3.
Want to know more?
Give us a call at 617-217-2772 – we'd love to hear what's on your mind
DISCLAIMER
This communication may include forward-looking statements. All statements other than statements of historical fact are forward-looking statements (including words such as "believe," "estimate," "anticipate," "may," "will," "should," and "expect"). Although we believe that the expectations reflected in such forward-looking statements are reasonable, we can give no assurance that such expectations will prove to be correct. Various factors could cause actual results or performance to differ materially from those discussed in such forward-looking statements."
"Historical performance is not indicative of future results. The investment return will fluctuate with market conditions.
Past performance is not indicative of any specific investment or future results. Views regarding the economy, securities markets or other specialized areas, like all predictors of future events, cannot be guaranteed to be accurate and may result in economic loss to the investor.
Investment strategies, philosophies, allocations and holdings are subject to change without prior notice.
This communication is intended to provide general information only and should not be construed as an offer of specifically tailored individualized advice.
While the Adviser believes the outside data sources cited to be credible, it has not independently verified the correctness of any of their inputs or calculations and, therefore, does not warranty the accuracy of any third-party sources or information.
Adviser does not endorse the statements, services or performance of any third-party vendor.
Unless stated otherwise, any mention of specific securities or investments is for hypothetical and illustrative purposes only. Adviser's clients may or may not hold the securities discussed in their portfolios. Adviser makes no representations that any of the securities discussed have been or will be profitable.
Any IPO alerts are purely informational and should not be construed as recommendations to invest.
Adviser is not licensed to provide and does not provide legal, tax or accounting advice to clients. Advice of qualified counsel or accountant should be sought to address any specific situation requiring assistance from such licensed individuals.
Any case studies or hypothetical client profiles are for demonstration purposes only. They illustrate the breadth and depth of the many clients we represent at various life stages. Any similarities to actual Adviser's clients past or present are strictly coincidental. Individual advice and results will vary based on each client's circumstances, objectives and prevailing economic conditions.
Weekly Articles by Osbon Capital Management: